THE WEB IS OUR PLAYGROUND
WE ARE A WEB DESIGN AND DEVELOPMENT COMPANY
Our mission is to help new and emerging small businesses establish themselves through a creative and effective website.
CREATIVITY IS OUR PASSION
DESIGN
We create custom website designs that is unique to you and that best reflects your company. We also create professional photos that best showcase your product or service.
DEVELOPMENT
From simple informational sites to shopping sites to bespoke solutions--we can do it. Our capabilities include Wordpress, PHP, ASP.NET and MSSQL database development.
TONE GARAGE NZ
Tone Garage is an Auckland based small business which sells boutique guitar gear from Jackson Audio, Diamond Pedals, Matthews Effect, and Chase Bliss Audio.
We designed and developed this responsive e-commerce site using Wordpress and WooCommerce.
STETSON FAMILY DENTAL
Heights may be NZ-based but definitely welcomes projects from anywhere in the world. Stetson Family Dental is a small family business located in Hemet, California.
We love enabling small businesses like Stetson Family Dental to have an attracive and effective website that'll spark the interest of potential customers, and consequently helping them build their client base.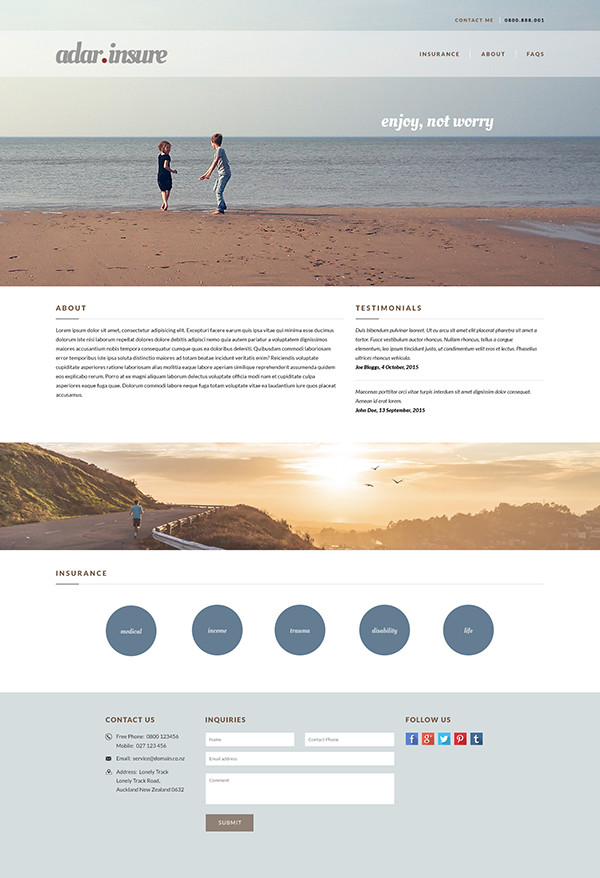 ADAR INSURE NZ
Adar Insure in an independent Auckland-based insurance broker.
We have designed the logo and created a custom web design for Adar Insure, an insurance broker based in Auckland. This project is still in progress.
EVERY NATION AUCKLAND
This is a volunteer project we did for a local church in Auckland in 2014. We conceptualised, designed and developed the site from the ground up--it had content pages, forms, a blog, and a data-driven podcast page. We also have designed and created a promotional website banners and digital posters for them.
BLIND SPORT NEW ZEALAND
We're proud to have partnered with Blind Sport New Zealand, who's making a profound difference in Kiwi athletes' lives!
When we took over this project, there was a bit of an urgency to complete it at the soonest possible time. Understanding the client's needs, we developed and completed the project within a month. We've improved the original design and created the site in Wordpress so the client can easily manage the site.
GRACETHING BLOG
This is Grace's personal blog site on photography, calligraphy, and everything in between.
BOUNCING EYES
This fully responsive site was built to be an Amazon affiliate site of a book and movie blogger. We helped the client conceptualise the site, and then designed and developed it in Wordpress.
OTHER PROJECTS
We have over ten years experience as web designers and developers for telecommunications, IT consulting, and software companies. We have experience dealing with clients from the following industries: manufacturing, airlines, real estate, food, manpower, mining and sports. On a lighter note, we also have developed interest-based sites for social clubs, siberian husky, and english bulldog clubs!
WE ARE HERE TO HELP. JUST GIVE US A SHOUT.